Body Quintessence provides you with the art and science of pure aromatic skin care for men and women in a balance of Yin/Yang formulations that enhance your body, mind and spirit.
Our formulations are absolutely pure effective blends of the finest quality essential oils, that inter-relate with the human body pharmacologically, physiologically and psychologically enhancing and maintaining a healthier cleaner skin and body that has vitality and zest for life, regardless of skin type, condition or age.
Our non-complicated skin care range is contained in brightly coloured glass jars and bottles to capture the life force and vitality of the essential oils.
No mineral, petroleum oils, chemical preservatives or animal tested formulations are included in any of our products.
---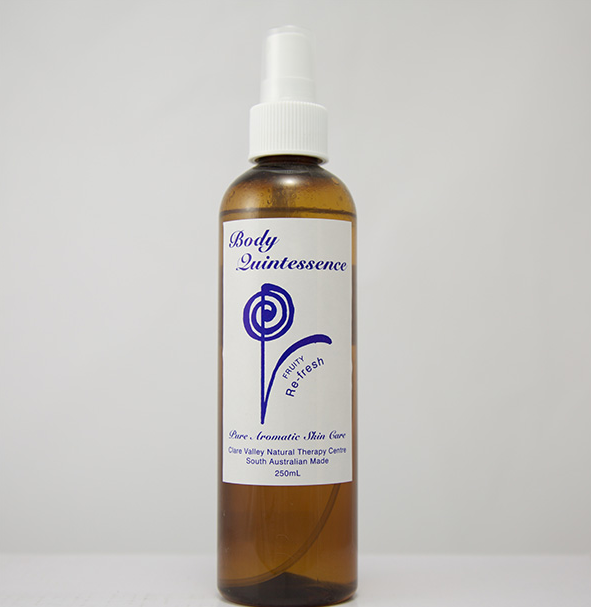 Jacka Road, Mintaro Clare Valley South Australia
Email: [email protected]